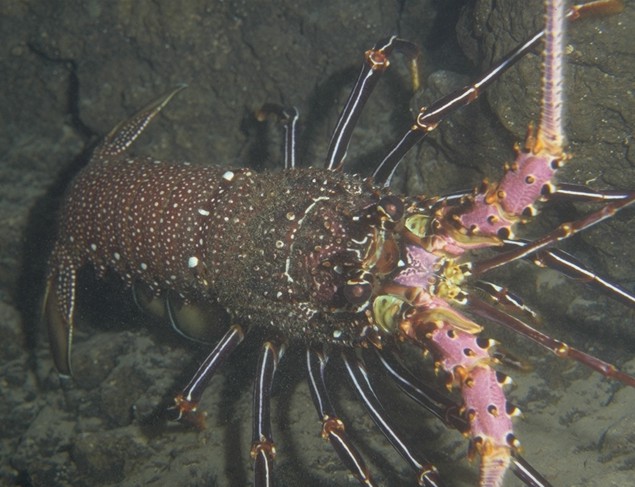 Panulirus albiflagellum Chan & Chu, 1996
Photograph © J. Hoover
La présence de cette espèce en Polynésie a d'abord été supposée par Chan & Chu, en 1996. Cette photographie a été prise, plus tard, par J. Hoover, autour de Nuku Hiva. Aucun spécimen n'a été récolté, mais selon le Dr. Chan, il s'agit bien de P. albiflagellum.
Occurence of this species in Polynesian water has been first speculated by Chan & Chu, in 1996. This photograph has later been taken around Nuku Hiva by J. Hoover (1999). No specimen was collected, but according to Dr. Chan this lobster do belongs to P. albiflagellum.
---