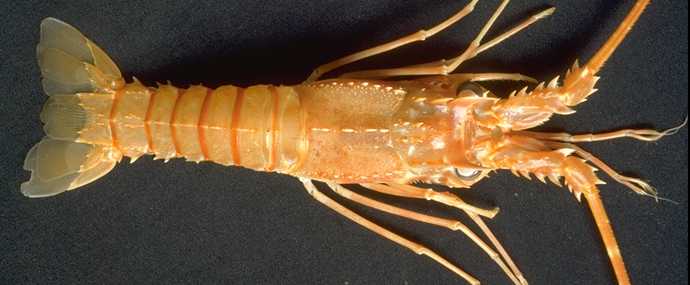 Puerulus angulatus (Bate, 1888)
Commune autour des îles Marquises, entre 320-430 m. Cependant, d'après le Dr. Chan, ces spécimens appartiendraient en fait à une nouvelle espèce, en cours d'étude (voir additions). Longueur du spécimen, environ 156 mm.
Common around the Marquesas Islands, between 320-430 m. However, according to Dr. Chan, specimens has been misidentified and belong in fact to a new species (see additions). Photographed specimen is about 156 mm long.

---